Helping product teams build highly profitable, flexible and scalable digital products (
without praying for God's mercy or accumulating technical debt

)

Codutech is a tiny software development company that adds development power (and a good dose of sanity) to product teams. Rock-solid, reliable custom software development, AWS and Serverless consulting, that's what you're hiring.
You are under a lot of pressure to build and ship a new web app or a SaaS product in the next 3 months
The BIG problem? You don't have the people-power to build it in-house. Which is why you need help, and you need it ASAP.
So now you've got to make a tough decision. One option is to hire cheap freelancers. But that would mean spending hours micro-managing lots of little details. And moving agonizingly slowly.
Or you can hire a tiny software development company like Codutech who helps you shape new product ideas, and works as a reliable extension of your dev team.
Rock-solid, secure, custom software development that auto-scales with your business
No matter what stage your product idea may be at, Codutech is here to help you build better software. Software that fits your processes (like a glove). And scales with your business (not against it).

"It was a great pleasure to work with Martin. He helped us rebuild our frontend web platform and has a perfect balance of understanding our goals, knowing when to take pragmatic and professional decisions."
Karl Glennon
Co-Founder & CTO at Roomex
Serverless development that helps you stay competitive and shave off operational complexity
With Codutech in your corner you're adding Serverless development expertize to your team. Codutech mainly uses AWS (without neglecting other serveless technologies). Which means your company can finally build apps on cloud services that auto-scale based on demand. The result? Software that's 10x easier to build, maintain and ship (with 10X less headaches).
"Martin is a strong developer with deep expertise and a high attention to detail. He stays well up to date with the latest technologies and can provide expert advice on software stack selection and related opportunities/challenges."
Peter Staunton
Senior Software Engineering Manager at Google
Easy to use, reliable and lightning-fast web apps that can handle large traffic spikes
There are thousands of software development companies out there that can build web apps. The difference between them and Codutech? Codutech doesn't just build web apps that are easy to use and beautiful. Codutech uses the latest technologies such as TypeScript and JavaScript to build web apps that perform well at any scale (hint: even when you launch new products that trigger a 1085% surge in traffic).
Codutech's favorite stack: Angular on the front-end and Node.js on the back-end.
Other frameworks Codutech uses to build scalable web apps: React.js, Vue.js and Jamstack such as Gatsby.js and Next.js.

"Working with Martin was a breeze. His ability to understand the complexity of the project and translate that into a simplified look and feel for the website was very exciting."
Paddy Benson
CTO at Groupon EMEA
You're hiring a better way of building digital products, not a cheap code monkey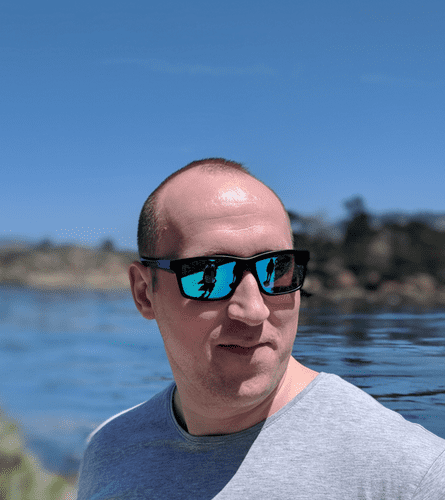 When you team up with Codutech, Martin Micunda (Codutech's Founder) joins and guides your dev team throughout the entire project. The result? Speedy, transparent and open communication (that pushes boundaries for what can be achieved). And promotes teamwork and trust. This also means faster iteration cycles and building better products.
"Codutech is a one-person shop run by a Product-Focused Software Engineer (that's me, Martin). After 10 years of freelancing, dozens of successful projects for Fortune 100 companies like Google, Bank of America or Groupon, I decided to let my software development business grow beyond myself. You'll work directly with me and my small, hand-picked team of experts to ensure your project is executed on time, on budget, and with world-class quality."
Martin Micunda
Web apps & SaaS products built by Codutech
Schedulino is a B2B SaaS technology startup that helps businesses plan work shifts for employees simply and online.
Technologies: Angular, Typescript, Node.js, PWA, Serverless, Microservices, AWS
Bord Gáis Energy is energy company that supplies gas, electricity and boiler services to customers in Ireland.
Technologies: Typescript, Node.js, Serverless, Microservices, AWS
Roomex is a B2B travel management platform for the mobile workforce who carry out project-based travel.
Technologies: Angular, Typescript, Node.js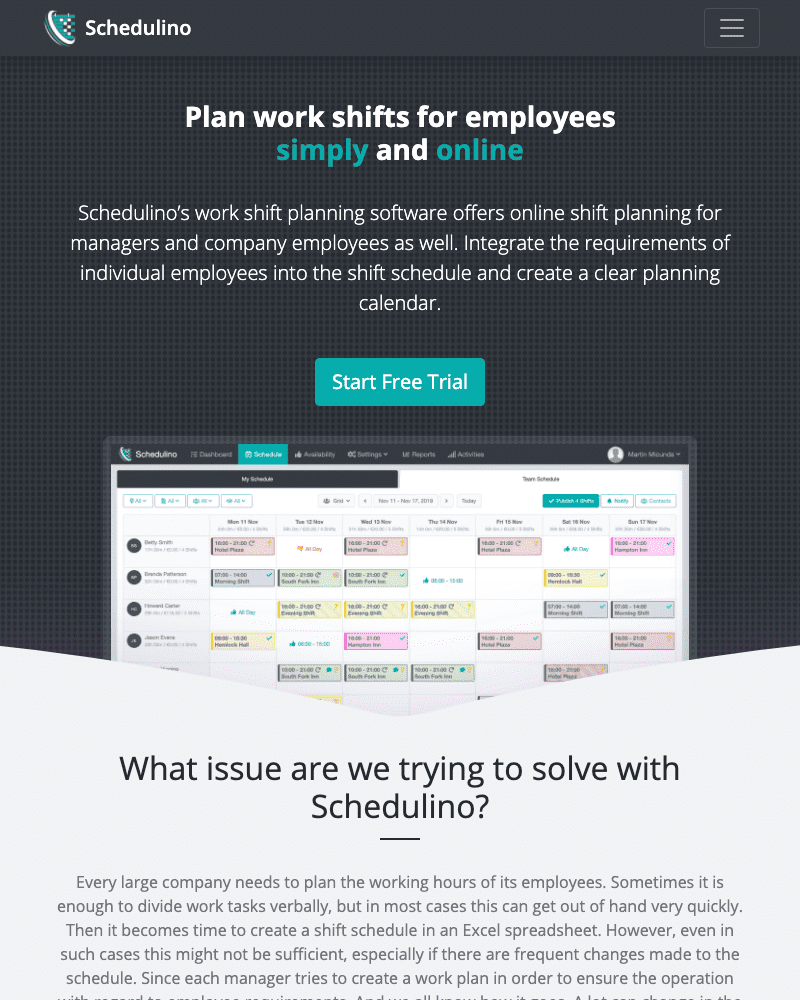 Critical thinking and software engineering talent combined with auto-scalable technologies
Unlike outsourcing software development agencies, Codutech doesn't treat your project as just another source of revenue (and nothing more). Because building stable, safe and scalable custom software should always be a close relationship. That's why Codutech works as an extension of your dev team. Building, guiding, overseeing and helping your team create better (and more profitable) digital products. Like web apps or SaaS apps that solve real-life problems.
Talk Product Dev With Martin
Forward-thinking startups & enterprises trust Codutech to help them build & scale better products